Covid-19 Cases Map
I created this map early in the pandemic to better understand how it was progressing across the country. It shows two data points: the total number of confirmed covid-19 cases, and the rate at which tests were coming back positive. The second figure was something that I felt was being left out of reporting and infographics about the spread, even though uneven testing capacity meant that numbers of confirmed cases were an unreliable indicator.
I stopped updating this map as the cumulative number of confirmed cases became increasingly irrelevant with time and started focusing on maps of Washington state. Data for this map came from The Covid Tracking Project https://covidtracking.com/.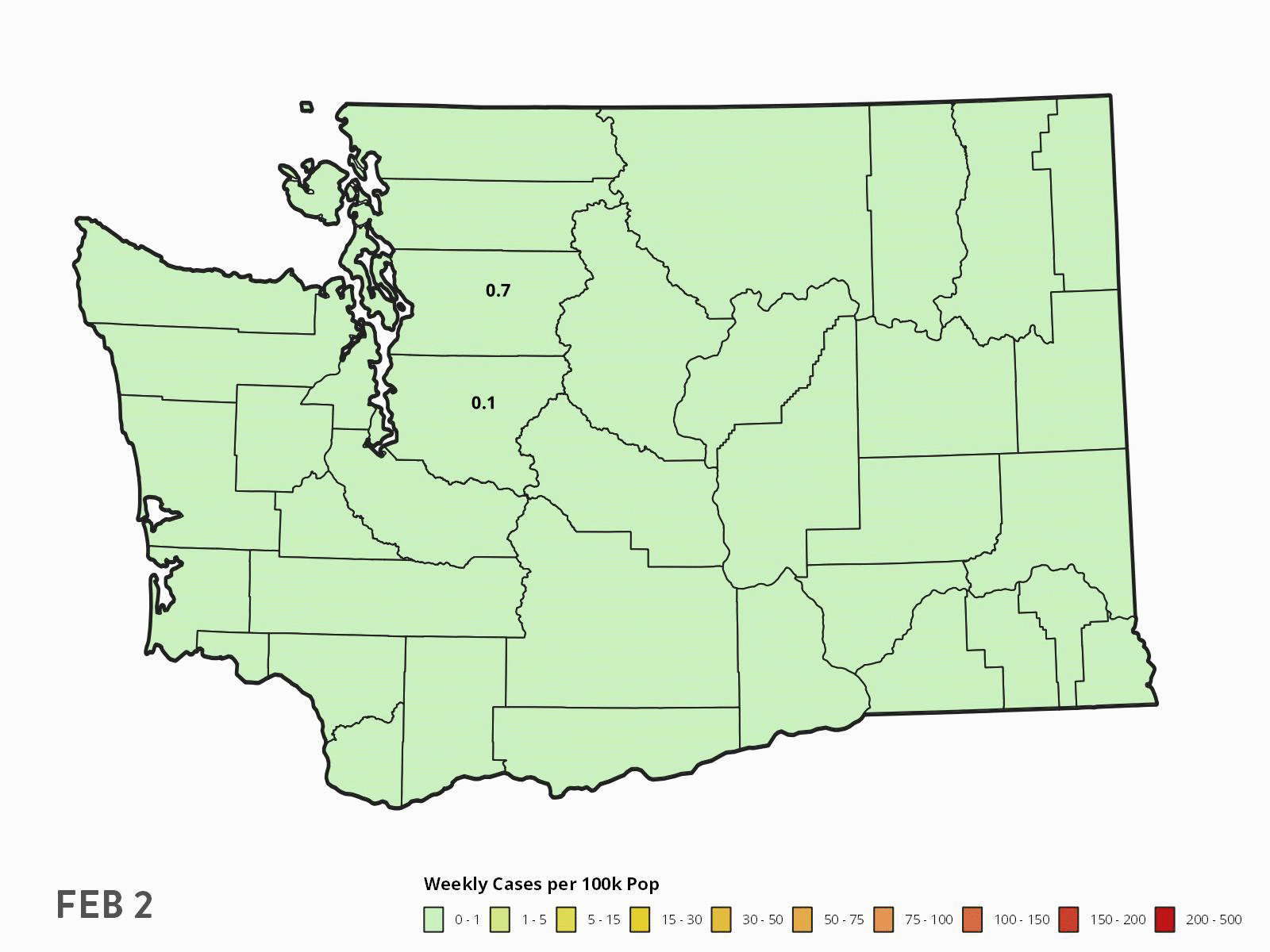 Spread of Covid-19 in Washington State
Developed with data from the Washington State Department of Health.